In hindsight, nobody imagined that every aspect of a common man's life would be scrapped and dumped unheralded in a non-physical environment. From primary schools to infirmaries, in the course of 8 months, everything found its place in the virtual world. However, at that point in time what sounded most unconventional and onerous was the idea of an online MBA. Fast forward these months, with the incessant efforts from concerned authorities, online MBA has finally started to make sense, and rightly so!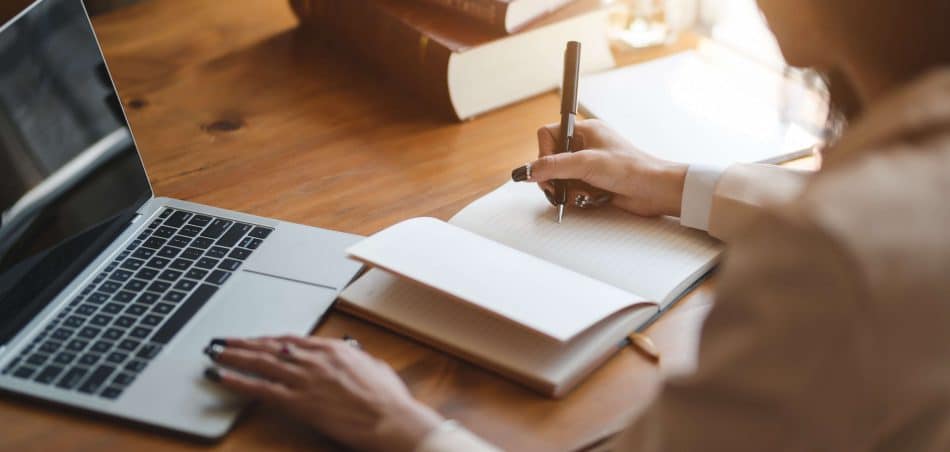 MBA – a curriculum designed to expose one to the adversities of a bolder but real world, make them battle-hardened and ready to fit into a harsher environment. The challenge was to bring the whole community, from tech-savvy to technologically inert ones, on a single platform and justify the relevance of the price tag associated with the course. Moreover, the uncertainty over the available job opportunities in the foreseeable future has posed another hindrance to the current scenario.
Despite the downbeat challenges which questioned the sanctity and groundwork of the entire course, Business Schools across the globe, with the immediate and successful implementation of their respective plans for the 'special batch' of 2020-22 have set an example for the world to come. Not only the students but the administration staff as well as the faculties are indulged in learning new things that they never deemed necessary. But then, isn't MBA all about excelling in areas out of your comfort zone? The million-dollar question being "is it worth it?". Of course, it is!
The pandemic has reached a point where it is no longer about thriving rather surviving. Given the resources in hand, why not learn to the best of your capabilities on a hitherto atypical platform? If a grade one child can sing and dance in synchronization with his classmates on a video conference, an MBA aspirant, already aware of the perplexity of what he/she is signing up for can as well look at it as an opportunity to learn extra.
Indeed, there is less exposure and fieldwork as promised in an MBA curriculum, but we are fortunate enough to be dealing with the pandemic in a technologically superior era. It is high time we strive to make the best out of it. We are already running short of resources; however, we have enough time to make up for it.
The first batch of Online MBA will have stories to tell, screen time and hours to count, e-books to read, virtual meetings to conduct, friendships to make on a not so effortless platform. The day when it will transition from the unconventional to the conventional when everything will finally come together, that day it will all seem worth it. So, go ahead! Have the best of both worlds.
About the Author:
Nancy Raj, a BA honors in Statistics by qualification, is currently pursuing an MBA from IIM Kashipur. She is a part of various student bodies like the cultural committee and Admissions support body. She is fond of reading, writing and travelling. You can connect with her on LinkedIn